During the SME Instrument phase-1, INNOMAQ21 S.L. has demonstrated the feasibility of our new production method for steel alloys and for aluminium alloys at our R&D pilot plant facility.
Within the SME Instrument phase-2, we are now designing and implementing an industrial scale atomizer and we will scale-up the production process to produce and commercialise steel and aluminium alloys optimized and tailored for MAM.
Due to the importance of this innovation and the intensity of the worldwide technological competition in Metal Additive Manufacturing Technologies, INNOPOWDER contributes to the competitiveness of European Industrial Production and Leadership in novel manufacturing technologies.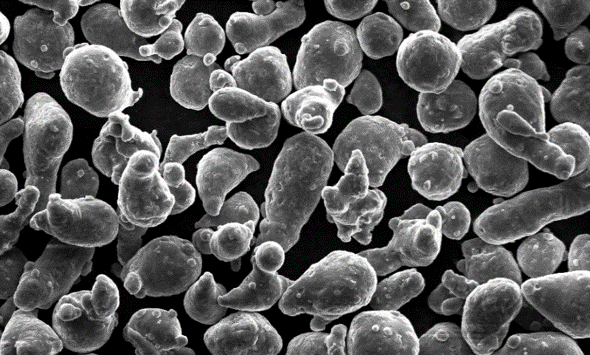 Conventional Powder Technology